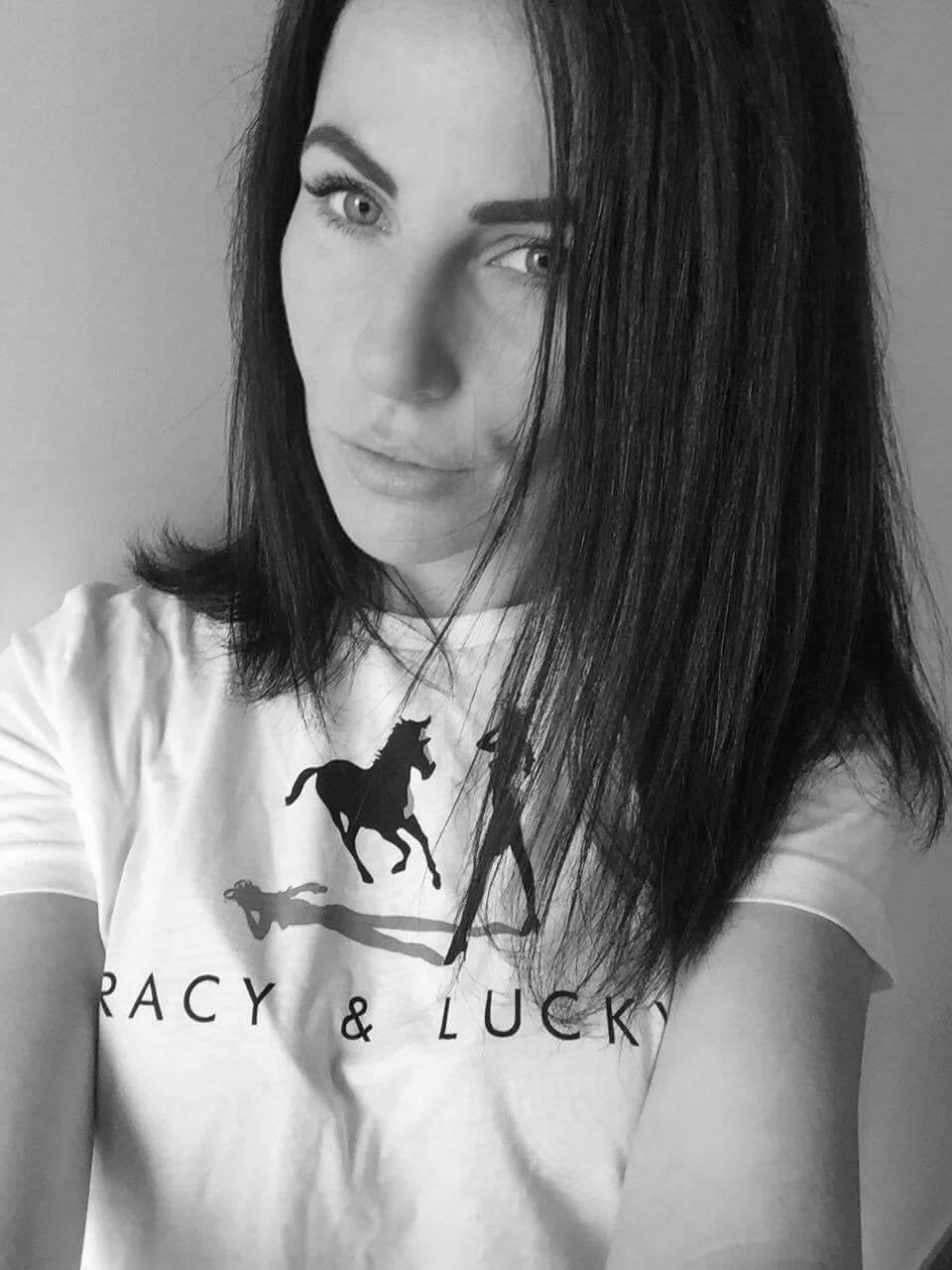 Racy & Lucky is a clandestine Australian fashion label. The label was born in Australia in mid-2014, when our Head Designer (Cindy Vogels) was engaged by Brandon Maxwell Studios (in New York), to contribute to Lady Gaga's wardrobe in the promo lead up for her 'Cheek to Cheek' tour.
Cindy had been discovered on Instagram through her millinery label (The Devoted Milliner), which had caught the attention of one of Brandon Maxwell's assistants. Over the next four months she sent design images of her millinery masterpieces back and forth to Maxwell's team. During this process she laid out fashion pieces she had designed and manufactured, and included them in some of the photos with her headwear destined for Gaga!!!
The stylists in New York were extremely excited and requested the fashion pieces be included in the future drops. Cindy had only had 5 days to think up a name, purchase a domain name, sort out a logo and labelling and all the rest that went with a business startup. All that so her fashion work could travel alongside the headpieces to Manhattan, with an identity separate to 'The Devoted Milliner' label.
Up until recently the Racy & Lucky brand has shied away from the public choosing to focus on fashion as an art form and not producing clothing for the masses. The label has mainly dressed music industry artists, actors and presenters. The major body of Racy and Lucky's work has been captured in film clips, fashion editorials, live performance recordings and glamorous images from the red carpet.
Previously our t-shirts were only printed as a gift to our treasured clients but their fans started to notice and love them so much, that they have let us know and this store was born!!!!!